Break of My Fasting in Surabaya North Quay – Wow, this article is one of my efforts to enlarging my writing, especially in English. Actually, when I was in senior high school, writing is the fun activity. I could show up my feelings by write them on diary. Now, I have to bring myself for joining this event which hosted by Fun Blogging, Friday English Day (FED) Challenge.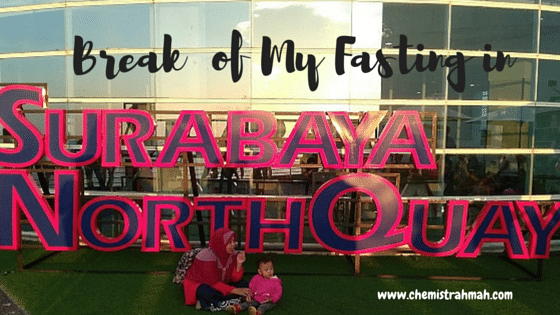 Well, this time I want to share about my experience when break of my fasting. I know one new wonderful place in Surabaya, which is located in Port of Tanjung Perak. That is about 23 minutes (12 km) from my home, where can be reached by motorcycle or car. This place will always open during Ramadan. Outside of that time, Surabaya North Quay will be opened in Saturday-Sunday only.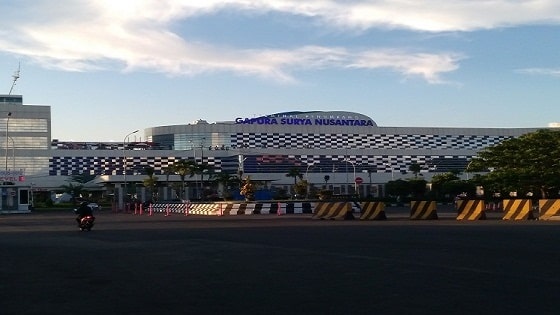 Sunday, June 12nd 2016, I asked my husband for going there. My reason was just a simple, I want a different situation, refreshing and watching the beautiful sunset of course. Yeah, my husband gave "yes". We went to there by motorcycle at 4.00 pm.
But, there was unpredictable moment in the road. Our motorcycle tires deflated because of nail. Yeah, that was seems a kind of test of patience in fasting, I think. I tried to not crying or say some things, which could make my fasting in vain. It is so heavy, dear! Then I hold Salfa (my little daughter) and following my husband who looked for tire repairs. Alhamdulillah, we got it by walking about 100 meters.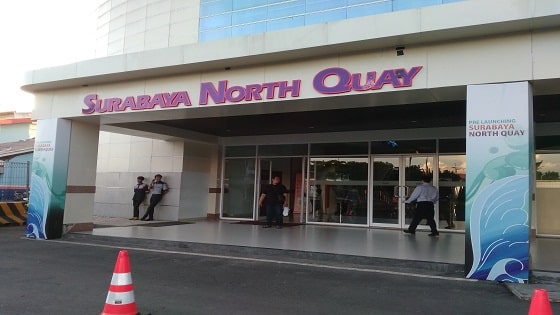 After arrived safely in front of Surabaya North Quay gate, we just enter to the parking area. Entering this place seems like we entered the supermall or airport terminal. The location is in the third floor or rooftop of Port of Tanjung Perak. The following are some things that can be found in Surabaya North Quay:
Food Court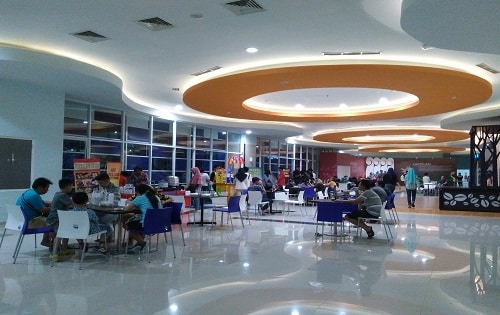 Yes! This is the first spot, which will be seen when reaching the third floor. That is modified as gallery of art. There are some information about Indonesian art in every side of that wall. We can improve our knowledge more about Batik Madura, Gamelan, Java Coffee, Keroncong, etc. We could enjoy it while eating or snacking. Some snacks, foods, and drinks can be found there. About the prices, they are standards. For example, I bought drinking milk just spent eight thousand rupiahs per sachet.
Playground
Yes, Salfa really likes this spot. That is in the corner of food court. The parents can enjoy their foods while accompanying their children playing. The children are free to explore that playground without paying.
Photo Booth
Selalu ada tempat menyenangkan bagi Balita. Selalu ada saat dimana Balita minta yang aneh-aneh. Selalu ada tingkah yang membuat tawa, senyum, sedih bahkan kesal dari Balita Tetapi hanya ada satu tempat kembalinya belajar tentang hidup yang sebenarnya, yaitu Orang Tua #jalanjalan #aksibalita #surabayanorthquay #northquay #pelabuhansurabaya #tanjungperak
Before entering the food court, we can take a picture in beach theme. The background of Surabaya North Quay will make the photos become sweet and memorable. We also can use the attribute, such as beach hat, diving goggles, and the children could play sand beach there. Salfa did not want to move on from playing sand there. Hmm… so interesting day!
Main Stage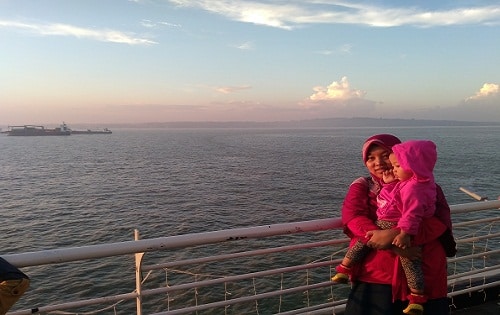 This spot will make us happier because of enjoyable. There are many good angles for taking picture. If feeling tired, just enjoying this stage by sitting on the soft chair/bed or in romantic table (just see the photo below). We also can hunt the sunset moment. Sunday is holiday, so this place will be crowded than workdays.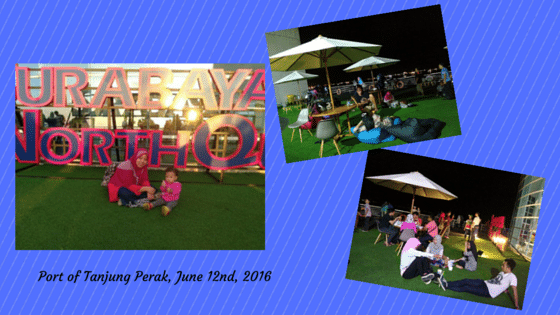 Musholla
Never worry for facing difficulties of praying. There are two praying place (in 1st and 2nd floor). They are large and clean. The prayer tools for Musimah are provided there. One thing that I was excited when praying there, the prayer tools are so fragrant. The rooms also are managed by adding locker and also electric plug. So, now worry if our gadgets are getting low battery, because we can re-charge also over there.
Toilets
I cannot imagine if there is public place without toilets. In this place, I can find two toilets like Musholla. Do not worry about that. Surabaya North Quay has good cleaning service. In the toilets, we will find not only closet seat, but also tap water for ablution (wudhu). That is so make humans become easier and comfort to take pray.
Nursery Room
This room is in side of Musholla. But, when I went there, this room was closed. I forgot to ask the server about that. Maybe, in the next time.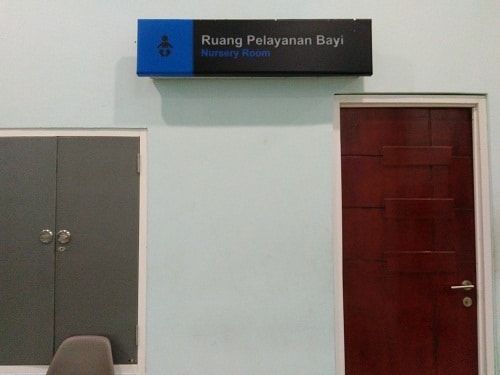 Waiting Room
Because of this place is a port, we will find "waiting room" for the passengers of ship transportation of course. The area is large and seems like airport terminal.
Souvenir Shops
If we want to travel by ship from Surabaya, we can buy some souvenirs in this place too. Especially, if do not have time to buy in the center of souvenirs in Surabaya. So, that is not a problem more.
Well, this is my story about one day in Ramadan 1437 H. Break of my fasting in one interesting spot in Surabaya is the wonderful experience. I never imagine that before, facing Ramadan just like usual. Break of fasting at home and never go far from home. This is the first time I did unusual thing in Ramadan moment.
How about you, guys? Let me read your story too!
This blog post is presented in order to join FED Challenge conducted by Fun Blogging Community