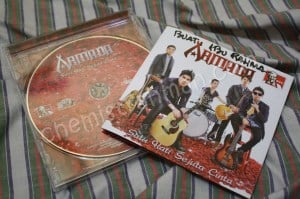 This is one of my collections. I had met them in one of food court in Surabaya, 2012.
Now, I do not know why they never show up on television more. Hopefully they are making something new over there.
Red color show me that Armada wanna give love, love and love for everyone they met.
Red color make me feel fresh although the weather is hot in every day
Always love this group band album cover 😀